Todd Surprises Fort Collins Teacher with Teacher Tuesday Award [VIDEO]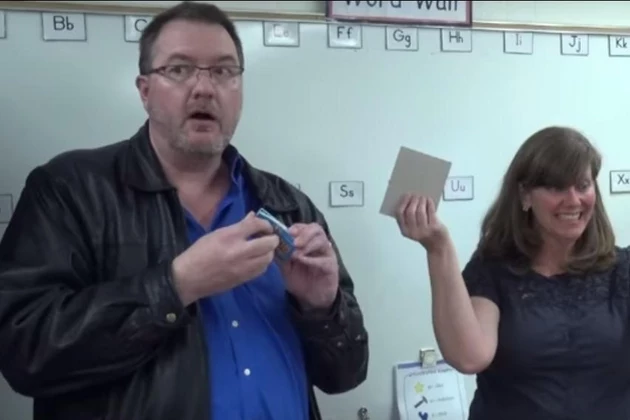 It's always a nice surprise when the teacher has no idea they have been chosen the Teacher Tuesday Teacher of the Week. That was the case this week.  We surprised 1st grade teacher, Mrs. Jill Rush, yesterday at Tavelli Elementary in Fort Collins. It was obvious we made the right choice because at least three parents showed up for the award presentation to confirm how much they love and appreciate their child's teacher.
Mrs. Rush received a bouquet from Earle's Flowers and Gifts, a gift certificate to the Melting Pot, a year's supply of Pizza from Old Chicago, and a lane of bowling for each of the students at Chipper's Lanes. When I left, everyone had a smile on their face, including me.
Thanks to our buddy, Drew Bankston, from Star Painter Productions for shooting the YouTube video.
Subscribe to K99 on