My Top 5 Elvis Movies To Celebrate His 79th Birthday – Brian's Blog [VIDEO]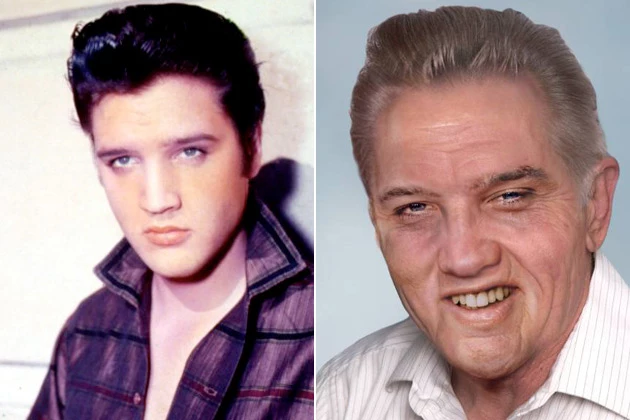 The above is an artists rendition of what Elvis would look like today. There is no secret that Elvis is still the king to me. Even though he has been gone for over 35 years there is still no one like him. If Elvis were alive he would be celebrating his 79th birthday today. I always celebrate Elvis Day by watching Elvis movies. He make over 30 of them and there were certainly some painful stinkers but here are 5 that I still love.
"Loving You" from 1957. He played Deke Rivers
Subscribe to K99 on
"Jailhouse Rock" from 1957. He played troubled jailbird Vince Everett
Subscribe to K99 on
"G.I. Blues" from 1960. He played Tulsa McLean
Subscribe to K99 on
"Blue Hawaii" from 1961. He played Chad Gates.
Subscribe to K99 on
My favorite…"Viva Las Vegas" where he played Lucky Jackson with Ann Margaret.
Subscribe to K99 on